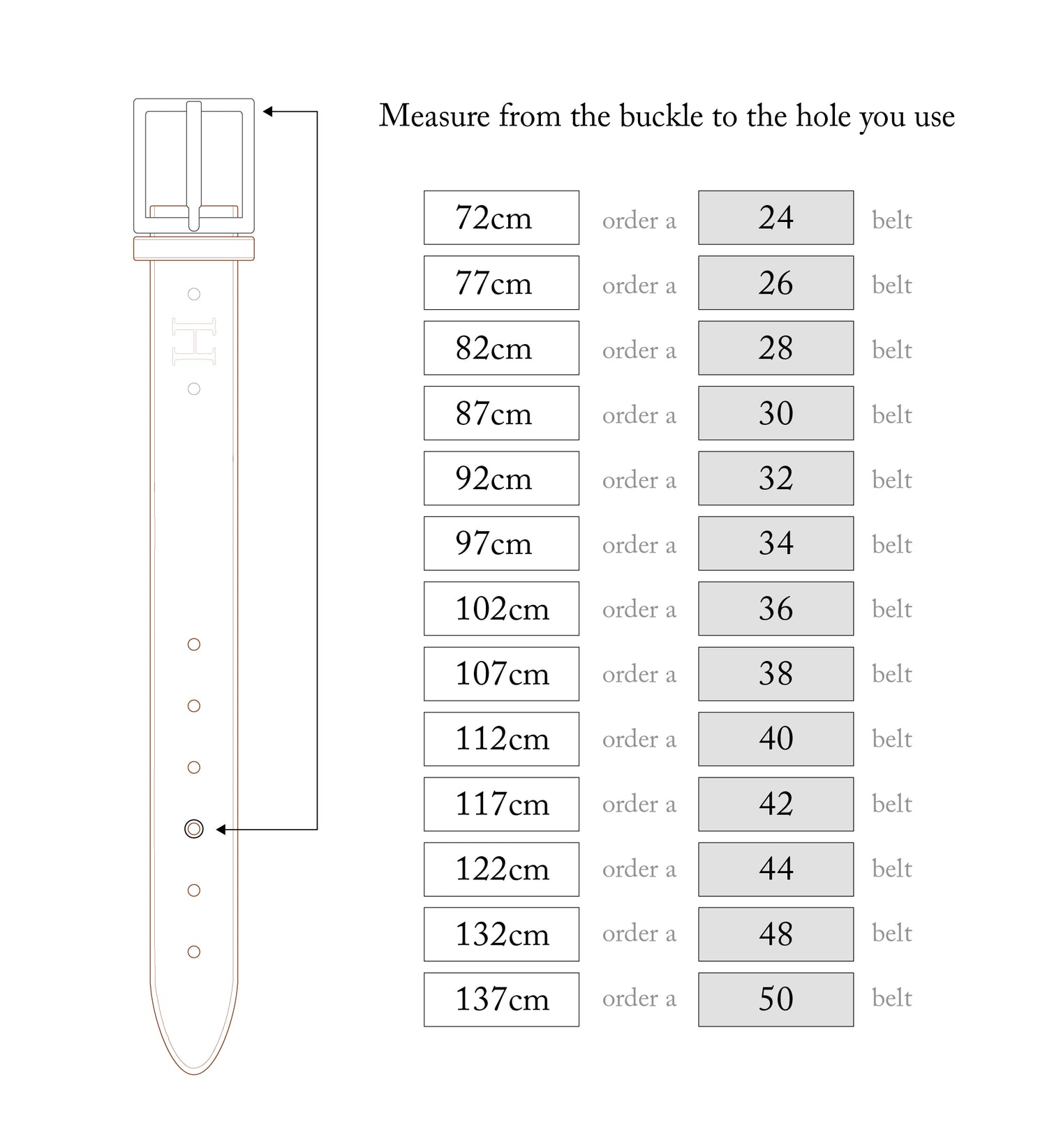 Select your usual 'Pant Size' when ordering a belt from Hassett Goods.

If you're unsure of which size to order, use our guide to measure a belt that fits you well - Take this measurement in centimetres (cm) to find the corresponding Pant Size.

If you don't have measuring tape, take a look at the size tag on the pants you'll be wearing with the belt - This will be your Pant Size to order.

Don't see your size or need more help? Get in touch below and we'll be more than happy to assist you.
Get in Touch