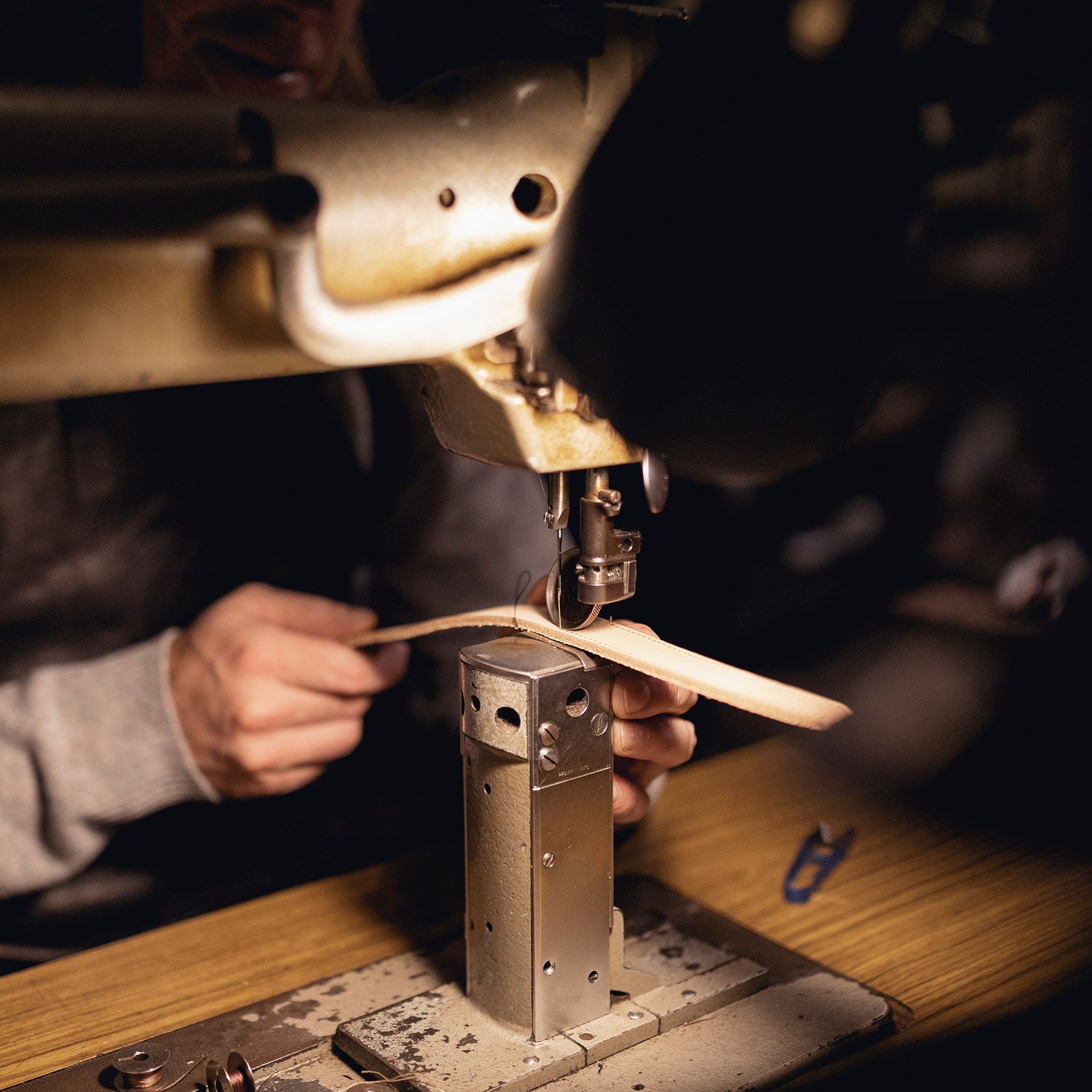 Handcrafted in Melbourne
Founded in 2010 by Theo Hassett, Hassett Goods is a Melbourne-based atelier specialising in handmade leather goods and bespoke footwear. 
Equal parts refined and utilitarian, Theo sources the finest quality leather materials from across the world to bring the brand's classic-meets-contemporary range of accessories and shoes to life.
After obtaining a Bachelor in Business from Auckland University, the pursuit for of a more creative professional outlet brought Theo to Melbourne, where an open day at the city's RMIT University campus presented an opportunity to study custom-made footwear. Theo signed up on a whim, quickly falling in love with the meticulous, old-world techniques of classical shoemaking.
An ensuing partnership with fellow cobbler, Captains of Industry's James Roberts, allowed Theo to hone his skills and further cement his passion for the craft. Additionally, stints overseas spent living and working in New York and Berlin continue to imbue Theo's pieces with a global perspective, eschewing trend-driven designs in favour of more subtle, timeless attitudes.
Helmed by Theo, Hassett Goods' curation of belts, wallets, bags and custom shoes speaks to a discrete form of luxury – a singular alchemy of uncompromising quality, precise workmanship, exceptional materials, with just the right amount of irreverence.