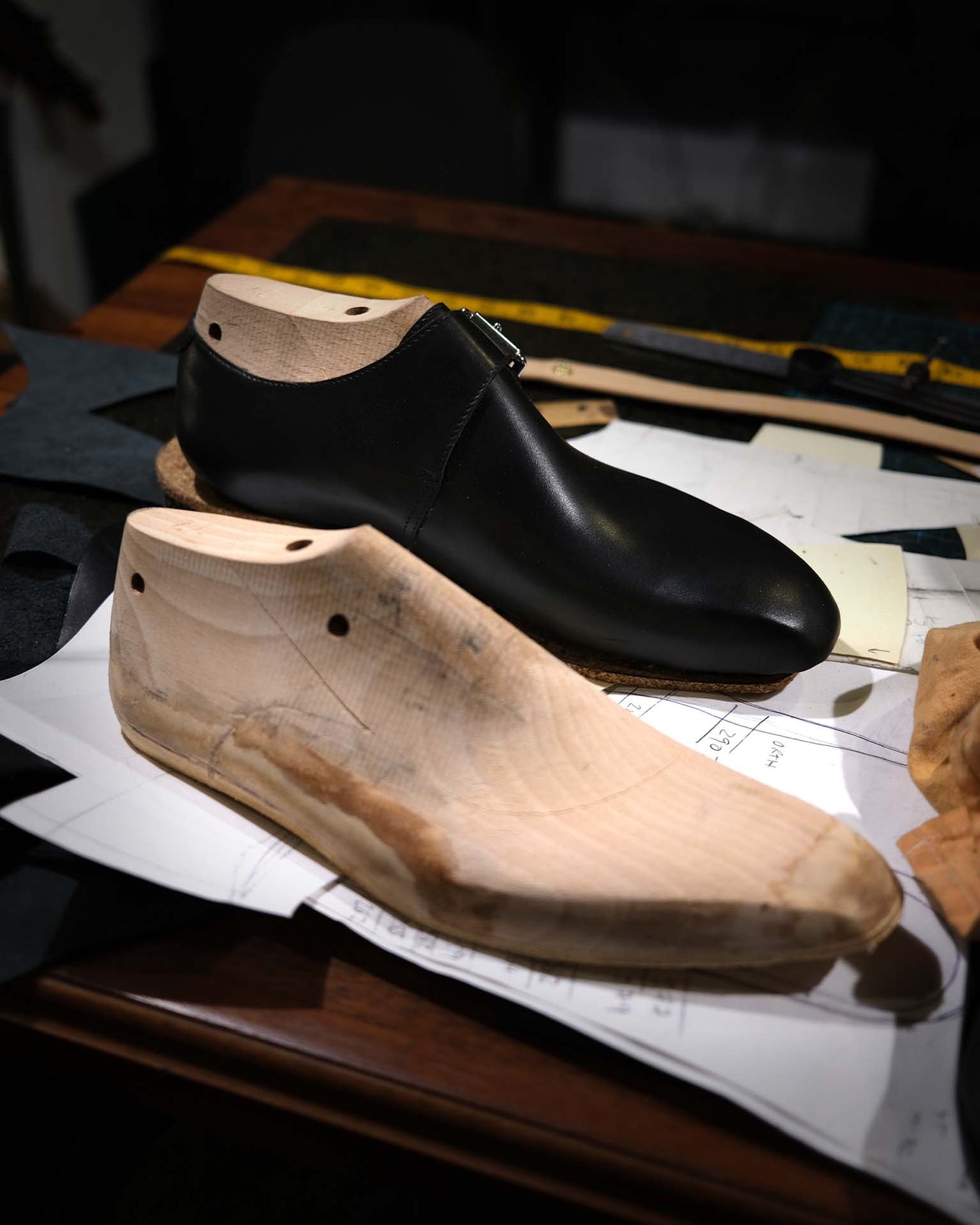 Bespoke Footwear
Hassett Goods understands that no two of our customers are alike. As such, their footwear should be as much an expression of individuality as it is a functional wardrobe staple.
Bespoke shoes lie at the centre of the Hassett Goods experience. Crafted by hand from the world's best materials, founder Theo Hassett works with clients one-on-one to discern their ideal design - from the pattern, to the type and colour of leather, to shape of the toe.
Made to Order
Hassett Goods' made-to-measure footwear is available by appointment only. Prices start from $4,500 and will require return visits throughout the customisation process. Get in touch below to make an appointment.
Book an Appointment